Bruges History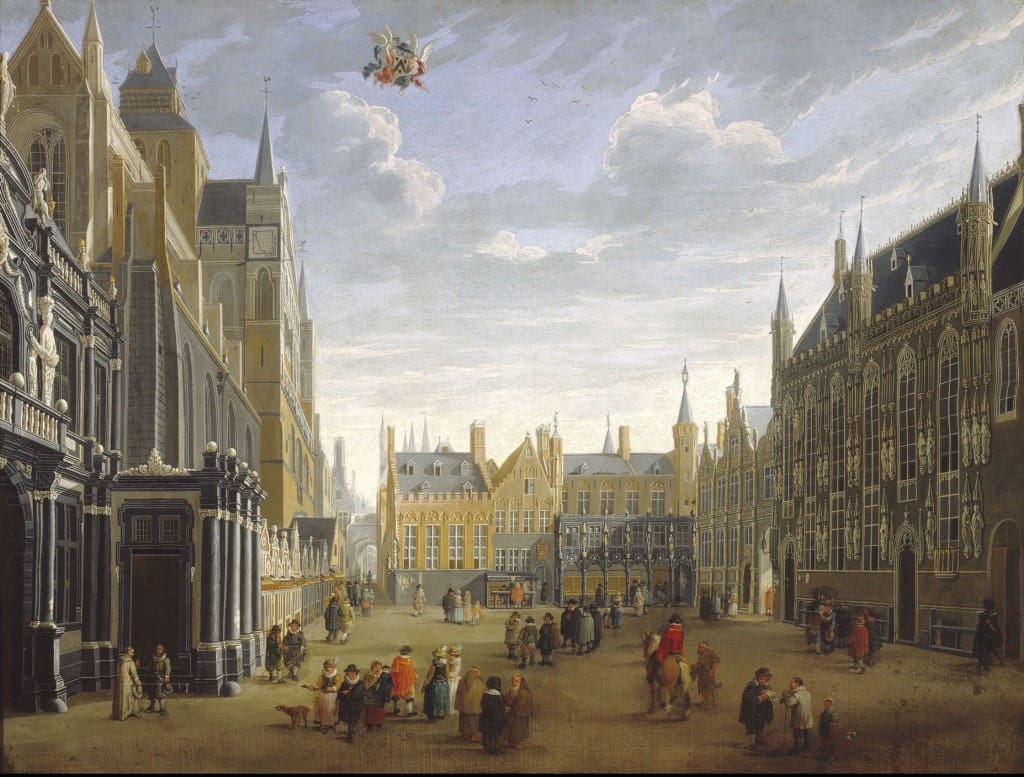 The name Bruges was probably derives from the Old Dutch for "bridge" and was pronounced by our native guide as Brooj. In the 15th century, Philip the Good, duke of Burgundy, set up court in Bruges attracting a number of artists, bankers, and other prominent personalities from all over Europe. The weavers and spinners of Bruges were thought to be the best in the world, and the population of Bruges grew to at least 125,000 and perhaps up to 200,000 inhabitants at this time around 1400 AD.
Madonna and Child
Many of its medieval buildings are notable, including the Church of Our Lady, whose brick spire reaches 122.3 m (401.25 ft), making it one of the world's highest brick towers/buildings. The sculpture Madonna and Child, which can be seen in the transept, is believed to be Michelangelo's only sculpture to have left Italy within his lifetime. Madonna and Child were recovered by the original Monuments Men.
Visit of a Lifetime
Bruges was the most ancient town we visited. Every road seemed to be cobble stone. The streets were very crowded with visitors and horse drawn carriages whizzing by at a breakneck pace. I imagine it felt very similar for people trying to navigate these streets back then.
There were so many waterways that there were no bad views. Between the lovely old buildings and the beautiful waterways it was an experience you can't get anywhere else.
Our guide, Liev, explained that in the hay day woman would have sat on the ledges of the little bridges selling baskets of food and other wares.
David loved this cute old Vespa. All the bicycles and vehicles seemed so practical. Bicycles and cars do not seem to be status symbols in Europe. Yes, you will find Lamborghinis in France and Mercedes all over the place, but Mercedes seems to be just another car here, like Ford or Chrysler and the bicycles and scooters are just a form of transportation.
I really enjoyed our visit to Bruges and wish we had more time to explore the shops and countryside more. We were on an arranged tour which gave us a great history of the town and we skipped the canal cruise part of the tour so that we would have more time to have something to eat and do some shopping before heading back to the ship.
We had lunch at a cute cafe/pizza place and did some shopping for world famous Belgium chocolates. When we got back to the ship David and I walked back into the town of Zeebrugge which was within a mile from the ship. The walk was great after being cooped up on the ship and the had an adorable park on the waterfront by the marina.